Our Belief
Mobials was founded as a result of a simple observation: businesses are not leveraging the referral marketing power of their happy customers in today's connected world. At Mobials we believe your customers should be a natural extension of your business. So you need an easy to use set of referral marketing tools to bring the great experiences of your happy customers to life and drive new sales.
Our System
Mobials gives any company the tools to turbo-charge their referral program and manage their online reputation, turning their customers into powerful online brand advocates. Use the ReviewsiiTM and RefersiiTM products to easily create, track & manage custom review and referral programs and evangelize your customers positive 'Word of Mouth'.
Our Team
We dig what we do. We share a set of common values and we share a desire to help businesses grow by capturing the value of their happy customers.

James Hayes MBA,
Co-Founder / CEO
Focused, driven, imaginative. James Hayes, co-founder and CEO of Mobials, is the innovative force of the company. Responsible for providing the vision, thought leadership, and business strategy, it is James's ability to focus on the big picture while maintaining quality on the finest details that facilitates Mobials's success. With over 20 years of experience in providing top-notch sales, service, and leading edge technology development, James has fully committed himself to helping businesses grow by leveraging the power of their happy customers.
With a diverse background in both entrepreneurial and corporate business, James has developed expertise in web & mobile strategy, business development, sales process, and team building. In addition to being quoted in multiple marketing publications, James has also been called upon to speak at various marketing conferences across Canada. His core driver is leading Mobials down a path of innovation to become the number one provider of essential brand referral marketing software. James is an MBA graduate from the Richard Ivey School of Business. In his spare time he is an avid squash player and enjoys trail running with his friends and family.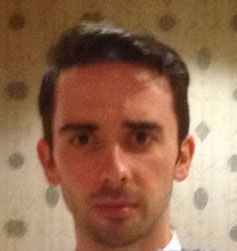 Brad Hanebury,
Co-Founder / CTO
Brad Hanebury is co-founder and CTO of Mobials. He is a hard working, technical guru, providing the architecture and direction for all of Mobial's products. His focus is on scaling applications across multiple verticals and locales, while keeping in mind that the ultimate goal of application development is to enable a positive user experience.
Brad has over 15 years of experience in software and business consulting for multinational companies such as Magna and McCormicks, which he passes on to all employees at the company.
Brad is an alum of The University of Western Ontario and an avid squash player, having competed professionally (and holding a 44-0 record fellow Co-Founder & CEO James Hayes).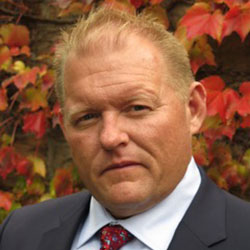 Marty Meadows,
Co-Founder / Strategic Advisor
Marty Meadows is a co-founder and Strategic Advisor of Mobials. Marty has a unique combination of business strategy, operational acumen and sales expertise. Specializing in Automotive business development and partner relations, Marty is often found at conferences across North America, listening and soaking up valuable information, or meeting with and executing strategic partnerships. While designing Mobials' automotive business strategy and facilitating contract management, Marty works with partners on strategic development to progress them through a business model that fits their business. Aligning revenue with projections and ensuring Mobials's partners have the full support they need are two of his top priorities.
Prior to Mobials, Marty spent 7 years at CarProof as the VP of Data Acquisition and Strategic Accounts. He was an integral part of the senior management team that drove the business to the leadership position in vehicle history reporting in Canada, earning them the honor of being listed as one of Canada's "Best Managed Companies" and in August 2013, the sale of a minority stake in the company to Hellman & Friedman, a San Francisco-based private equity investment firm with significant investments in both the global insurance and digital marketplace spaces.
Before joining CarProof Marty spent 13 years at Enterprise Rent-a-Car as group rental manager of Toronto and remarketing manager of Southwest Ontario and Indiana. Marty is a graduate of Brock University and is the founder of the Kaeden Brown Foundation where he serves as chairman of the board.

David Brebner CPA, CA, HBA,
CFO
Dave Brebner joined Mobials as Chief Financial Officer in early 2014. He brings 14 years of financial and management experience to the company. Before Mobials, Dave was a senior manager in the audit practice of PwC. Dave's breadth of historical clients in various industries and his own entrepreneurial activities provide a foundation of knowledge and experiences to support his financial, accounting, governance and structural guidance.
At Mobials he is known for leading key transformational business initiatives while delivering consistent growth in areas of responsibility. Dave is a proven resource for driving critical projects through to completion. Dave is active within both the business and charitable communities. He is currently involved as the treasurer of the operating and foundation boards and executive committee of The Grand Theatre (London, Canada), a member of the Canadian Advisory Committee to Neuchatel Junior College, the chair of the NJC Fund (the Neuchatel Junior College foundation), and a director of The Shoebox Project.
Dave is a graduate from the Richard Ivey School of Business. He has obtained the titles of CPA, CA and HBA and has been selected as one of London's Top 20 under 40.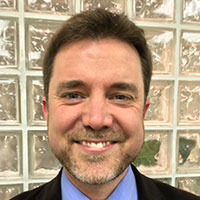 Paul Dugsin,
VP Integrative Planning
A strategic Thought Leader - Paul Dugsin is the VP of Integrative Planning at Mobials. He enables success by providing world-class management, strategy, operations and organizational development expertise. Paul focuses on bringing his experience, keen insight, and passion to benefit global firms and their clients.
Paul has a proven ability to lead teams develop and clarify strategic plans and decisions as well as the implementation of leading edge solutions. He has a recognized ability to build and motivate engaged, high performing teams between and within organizations. He is well-known for having special insight into complexity management, large-scale change initiatives and being a fixer. As an integrator, Paul has achieved excellence in discerning the winning vision through consensus and determining the right action, regardless of the level of complexity and sensitivity, and most importantly helping his client turn this vision into reality. Paul has sourced $800 M for various client initiatives over the past ten years.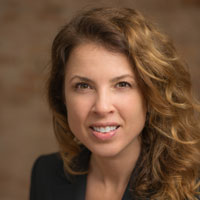 Cheryl Milani,
VP Sales
Cheryl–Lyn Milani is the VP of Sales at Mobials where she leads the vision, strategy, and execution for our rapidly growing enterprise and in-house sales teams. She is a passionate, ambitious and international business leader and entrepreneur. With over 25 years of successful leadership roles, her diverse experience and skill sets maker a tremendous asset to Mobials.
Cheryl has experience working with most retail automotive OEM's represented in North America, large multinational firms such as Bertelsmann AG, and foreign such as Foster Denovo in the UK. Most recently, Cheryl was a VP and stakeholder in DealerMine Inc, a Canadian based International CRM Software firm. Her hard work, tenacity and expertise assisted this company in its early development stages to become an industry leader, resulting in DealerMine's profitable sale in 2012.
Cheryl's fundamental belief is that leadership is founded on the principle of serving others. With unwavering integrity, highly developed communication skills and focus on a customer centric approach she has shown herself to be an invaluable leader. Cheryl is a born optimist, possessing the core belief anything is possible. She inspires others to set the bar high and believe in themselves to achieve their goals.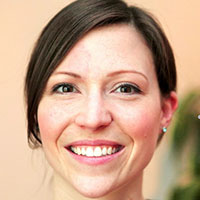 Cheryl Hayes,
Director, Customer Service
Cheryl heads up Mobials' Customer Success and Services functions: she and her team are responsible for enabling success for all Mobials' customers and partners, including account management, support, and onsite training sessions.
Cheryl brings over 15 years of experience in both management and customer relations with a great deal of her experience coming from her 12 years as a professional ballroom dancer, teacher and studio manager. She credits that experience with fueling her passion and driving her mission for delivering the highest levels of customer experience and satisfaction.
In her spare time, Cheryl loves spending time with her family, their 4 pound Chihuahua, and learning about (and drinking) wine.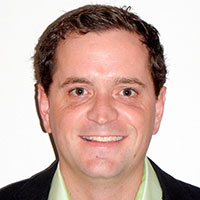 Doug Watson,
Regional Account Manager
Working with Mobials since its inception, Doug has helped in many areas of the company. He is a classic jack-of-all trades and master of a few. He is currently an account manager, ensuring that all clients receive the best experience and the highest amount of value from all of our products.
Building on 12 years' experience in the food & beverage industry, Doug has helped operate, manage, promote and launch restaurants across Canada, providing him a significant amount of experience growing small to medium-size businesses.
When he's not helping Mobials customers, Doug truly enjoys squash, fishing, hockey and golf…or just whatever sport is relevant to the day.
Contact Mobials for More Information
Learn more about how our referral platform can help you increase revenues by driving leads